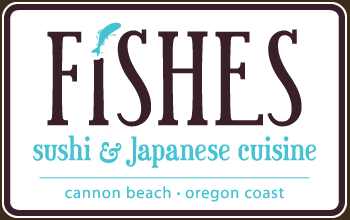 FISHES Sushi & Japanese Cuisine
Grand Opening : November 10, 2011 (Tentative)
Press Release
July 9, 2011
Bill and Diana Pappas and John and Sandy Newman are pleased to announce the joining of sorts as the Pappas' retire and the Newmans take over their space at 240 N Hemlock Street in Cannon Beach.
Bill and Diana Pappas have decided to retire JP's Restaurant after nearly 18 years. They began in the Cannon Beach Hotel location in 1994 and moved to their current location in 2004.
The Newmans will be taking over the lease at 240 N Hemlock as of October 1, 2011. Their concept, although in its earliest stages, is named FISHES Sushi and will feature Asian-inspired style meats, vegetarian and sushi. The concept is based on John's experience at Silks Restaurant in the Mandarin Oriental Hotel in San Francisco and FISHES Seafood and Steaks in Pacific City. An opening date has been tentatively set for November 10, 2011. The Newmans will continue to operate Newmans at 988 in Midtown.